Motorola Moto E - Black 1st Gen - Open Box - Dual SIM
Rs. 3,799.00

Rs. 3,799.00

Save Rs. 4,200
---
---
Only box Open, Phone condition "Like new". 1 year manufacturer warranty
OS: Android 4.4 KitKat, Dual Standby Sim (GSM + GSM), Qualcomm Snapdragon 200 with 1.2GHz dual-core A7 Processor

Video Recording: 30 fps, Primary Camera: 5 Megapixel

Video Player Supports H.264, H.263, MP4, HD, Sound Enhancement: Front Ported Loudspeaker Orientation, Audio Chip, Music Player Supports MP3

Audio Jack: 3.5 mm, Preinstalled Browser, Bluetooth 4.0, MicroUSB, supports USB 2.0, Micro SIM

Display Resolution: 960 x 540 Pixels HD Display, Features: Corning Gorilla Glass 3, Size, 4.3 Inches
Motorola puts together a sharp display, the most advanced operating system, a powerful processor and dual SIM support in the form of Moto E, a mobile that is made for all.
Sharp Display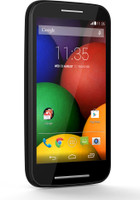 The Moto E flaunts a 4.3 inch display that has 540 x 960 qHD resolution and 256 ppi pixel density which produce sharp and crisp images. The display is protected by Corning Gorilla Glass 3 and a splash guard to render the phone durable. It also has an anti-smudge coating that makes it perfect for everyday use.
Lasting Battery Life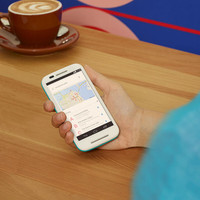 Equipped with a 1980 mAh Li-Ion battery that is built-in, the Moto E gives you up to 24 hours of mixed media usage, ensuring that you can go long and far without having to look for a charging port. You can charge with both the USB cable and non-detachable charger.
Latest Android OS - Upgradable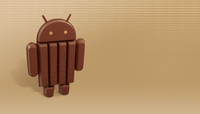 Running on the Android KitKat 4.4, the Moto E brings all the perfection of the world's favorite operating system right to your palm. Use Google Voice Search to perform useful functions - just speak to the phone to make a call or open maps for directions. Use GooglePlay to shop for apps online.
Powerful Processor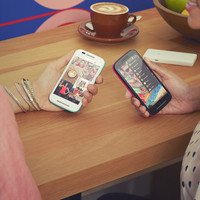 With a dual core Qualcomm Snapdragon 200 A7 processor that clocks at 1.2 GHz and is supported by 1 GB of RAM, the Moto E comes is a powerful device, ideal for multitasking. Additionally, the device has an Adreno 302 400 MHz single core graphics card that ensures that gaming is efficient and graphics are detailed.
Personalized Alerts for Safety
The Motorola Alert allows you to set up periodic alert notifications for certain people with place presets like Home, Work and School. The device sends periodic notifications to loved ones when you arrive or leave each place. This feature is very useful for safety purposes.
Design

The body of the Moto E is designed with a slight curve to ensure that it fits into the palm of your hand to make it easier to text, browse and type - the ergonomic design ensures that keeping in touch and constant use are easy on the arm.
Dual SIM
The Moto E comes with support for two SIM cards which allows you to customize plans from different carriers to suit your voice and data usage. You can have the benefits of having two separate connections without the hassles of carrying around two phones.
Convenient Camera
The device sports a 5 MP primary camera at the back which is capable of capturing FVWGA video, making up for the absence of a front camera. Clicking pictures is made easy - you can touch the screen anywhere to capture an image and you can click panorama images as well. The phone is also capable of playing 720p videos.
Extendable Storage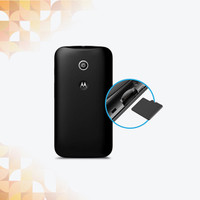 An internal storage memory of 4 GB can be supplemented by an external microSD card up 32 GB to make space for all your photos, documents, music and such - there is the option of saving media directly to the card.
Moto Functions
This Moto E has the Motorola Migrate function to make it easier to switch phones - you can wirelessly transfer all your stuff to the Moto E from your old phone. With Moto Assist, the device also lets you set up actions to customize it. Receive only selective calls while in a meeting.
FM Radio
The Moto E comes armed with access to the local FMs via radio that allows you to listen to your favorite stations when you are commuting or bored.
Connectivity
The Moto E allows you to browse the internet with fast speeds on both 3G and Wi-fi connections. Transferring data and media is also easy via Bluetooth 4.0 which is simple and fast.
Safe and Secure Payments.   100% Authentic products.
---
We Also Recommend
---